On October 31, 2020, the 2020 Academic Annual Conference of the Hubei Education Technology Research Association hosted by the Hubei Higher Educational Technology Research Association and undertaken by the Wuhan University of Technology was successfully held in Wuhan Hetian Hotel. Leaders from Tsinghua University, Huazhong University of Science and Technology, Wuhan University of Technology, Huazhong Normal University and other universities across the province, as well as experts from the Hubei Education Information Development Center attended the meeting. In addition, outstanding representative enterprises in the education information industry were also invited to participate in this meeting. This research conference is centered on the research of educational technology in colleges and universities in Hubei Province, aiming to explore the scientific model of the informatization of higher education in our province, so that information technology can better and faster serve modern education.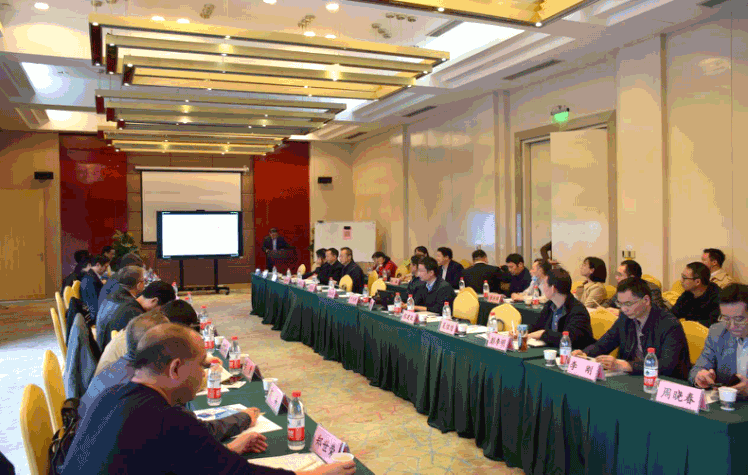 Meeting scene (picture)
Professor Zhong of Tsinghua University and Secretary Chen of Huazhong University of Science and Technology made discussion speeches on smart teaching and information education.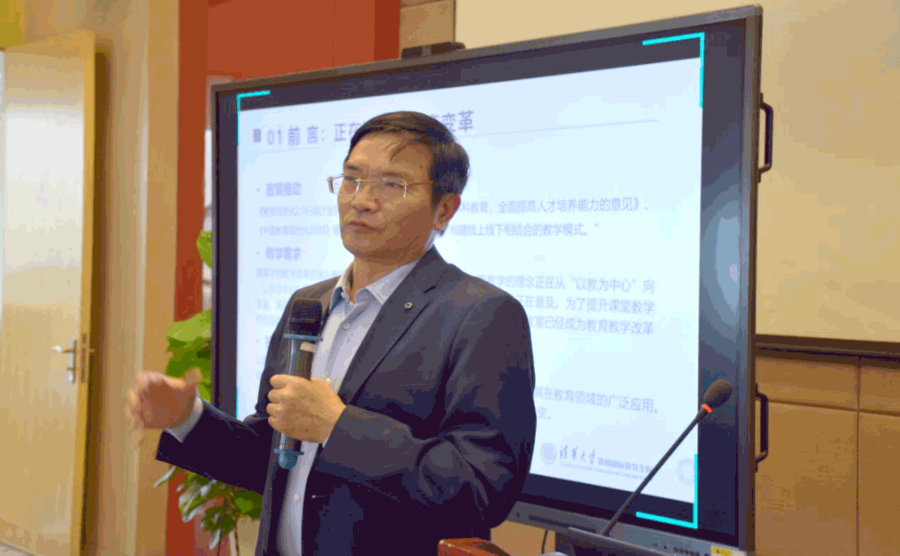 Tsinghua University Professor Zhong's theme report (photo)
Wang Li, Marketing Director of Wuhan Huachu Technology Co., Ltd. was invited to give a special report on "Information Construction of Public Classrooms in Colleges and Universities". Reported on the status quo of the informatization construction of public classrooms in colleges and universities, and proposed a series of solutions to the typical problems in the informatization construction of higher education: integrated productsandprofessionalaftersales operation and maintenance services. This set of combined boxing helps to build the "highway" for the informatization of education in colleges and universities. The hardware problems of the informatization construction of public classrooms are solved first, and the wagon of smart education can take off.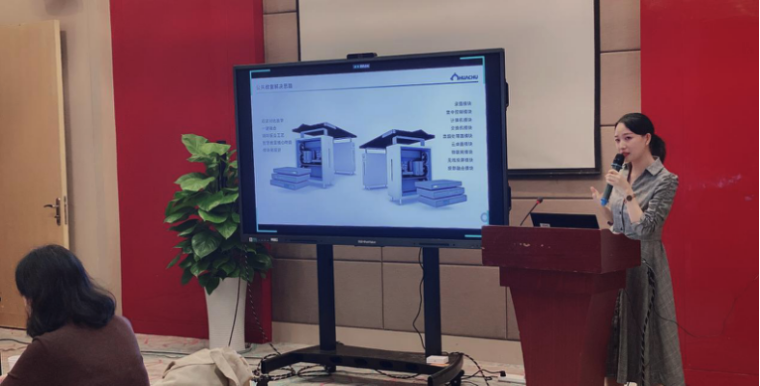 CMO Wang Li of Huachu Technology report (photo)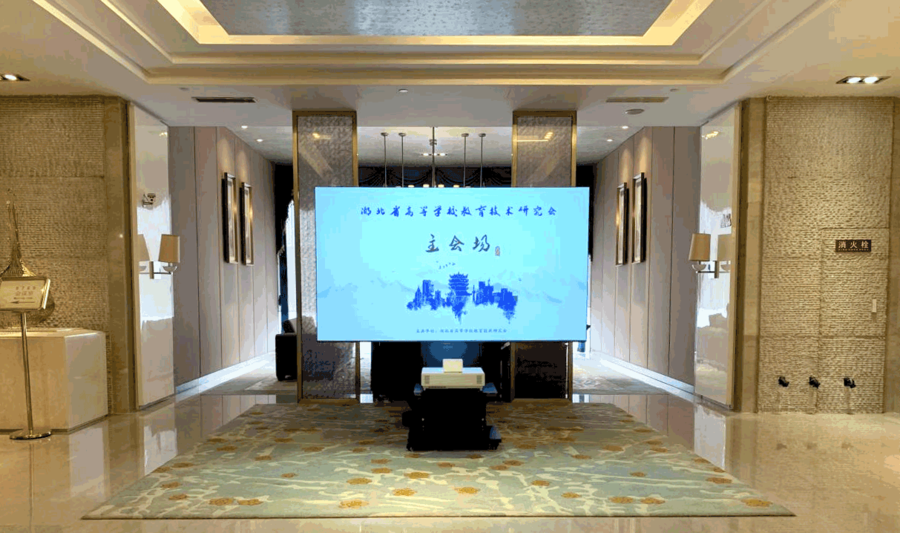 Huachu Technology assists the conference projection display program (picture)
With the changing times of science and technology, education informatization is a long and huge project. It requires policy support from relevant national departments and advanced intelligent educational equipment to support it. It also requires the tireless efforts of education colleagues. Looking up at the starry sky and down-to-earth, Wuhan Huachu Technology Co., Ltd. has been acting.